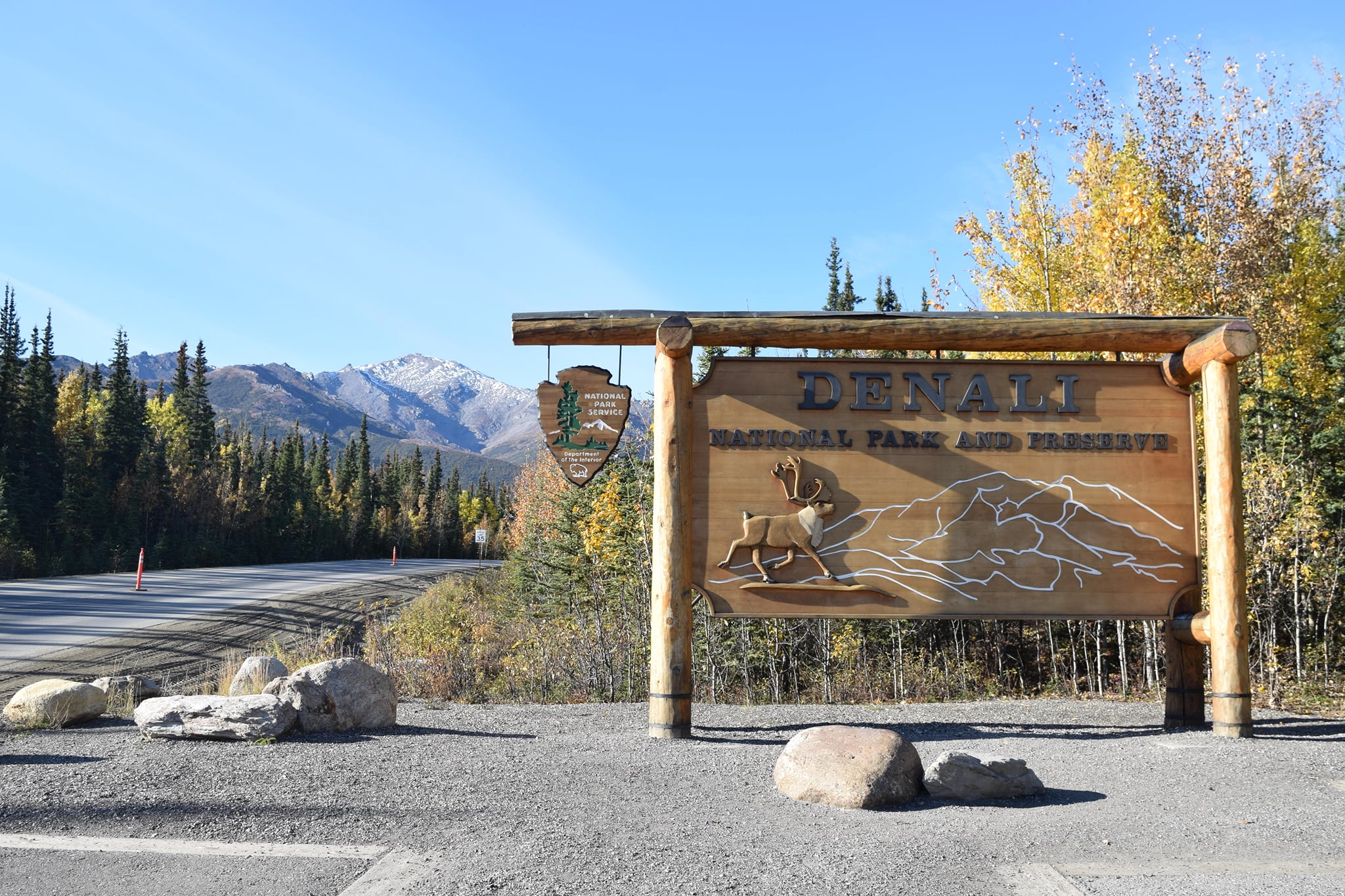 Alaska National Parks
What You Need to Know About Alaska's National Parks! 
Alaska is home to over 17 National Parks and 16 National Wildlife Refuges. The options for exploration are endless! 
We provide the opportunity to visit two of the most popular and most visited Alaska national parks in the state, Denali National Park and Kenai Fjords National Park, two very drastically different places! 
Denali National Park: 
Most people dream of coming to Alaska and basking in the beauty that is Denali, but only 20% of visitors to Alaska will actually get to view the peak! Home to North America's tallest peak, sitting at 20,310 feet, Denali is nothing short of impressive when you do get to see it in its entirety. Established in 1917, with over 6 million acres of wilderness, the landscape ranges from lush forest to harsh tundra, giving life to many different types of wildlife. Moose, caribou, bears, Dall's sheep, and eagles are frequently spotted roaming around in Denali National Park. 
The tour options found in and around Denali National Park are some of the best in the state, from zip lining through lush forests to atving across the tundra, to even renting a Jeep and traversing the park yourself, adventure and adrenaline can be found here! 
Kenai Fjords National Park: 
Home to glaciers, whales, sea lions, seals, sea otters, and hundreds of seabirds, the Kenai Fjords National Park is one of the most breathtaking and fascinating parks in Alaska. The Kenai Fjords National Park can only be accessed by boat, unless visiting Exit Glacier, the most accessible glacier in the state! When traveling with Alaska Gold Standard Tours, we always include a cruise through Kenai Fjords National Park, as we firmly believe it is a "can't miss" when traveling to Alaska! These cruises bring you up close and personal with an active tide water glacier and the captains and crew are well versed in spotting wildlife, with sightings of seals, sea lions, and otters on every trip! There are also over 40 different glaciers that glisten through the mountains in the park and it is not uncommon to see mountain goats near these glaciers, feasting on the nearby greenery. 
The entrance to the beautiful Kenai Fjords National Park is found in Seward, where you will always spend a minimum of two nights because we find that Seward is a town where visitors leave wishing they had spent more time there. Whether you choose you take the Kenai Fjords National Park Cruise or upgrade to the Deep Sea Fishing Cruise that searches for Halibut, Salmon, Rockfish, and Lingcod all while offering wildlife viewing, we guarantee you will fall in love with the Kenai Fjords National Park. 
These two parks are always the highlights of all of our tours, but there is one more National Park we think is worth mentioning…
Katmai National Park: 
Home to abundant salmon and brown bear populations and the famous Brooks Falls, Katmai National Park will fulfill all your bear viewing needs! Named a national park in 1918, the preservation of the area is allowing visitors to view the natural world of bear and salmon up close and personal. The park is only a short flight or boat ride away from Homer, and you can add a visit to Katmai National Park on our Alaska Dreamin', 10-day/11-night multi-day guided land tour! 
To read more about each park we visit, click on the links below!
Denali National Park